Jessi Nicole Sanders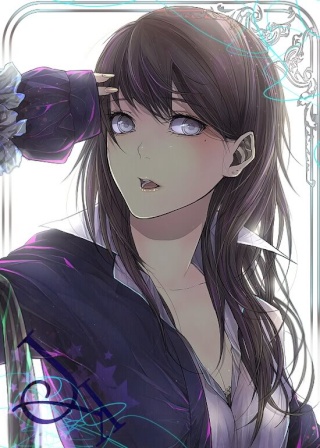 BASICS
Name: Jessabelle Nicole Sanders
Age: 18
Height: 5' 7"
Weight: 140 lbs.
Body Type: slightly thin
Hair: Brunette
Eyes: crystal blue/ if possible half blind or legally considered blind
Parents: Darren and Melyssa Sanders
Side (Dark/Light/Normal): Normal <3
Birth:
Details
Personality: strong-willed and outgoing. nice, caring, and submissive, but able to stand up for herself.
Clothing: She usually dresses casual with jeans and a nice shirt with tennis shoes
Likes: writing, archery, and hanging with friends
Dislikes: arguing, isolation, large egos
Weapon:
Spoiler:
Extras
History (give a brief history of your character): Jessi doesn't have much of a history. Her parents have always limited everything she's done due to the fact that ever since she was born she has only been able to see the silhouettes of everything she comes across. But ever since she was six, her father trained her as hard as he could in archery mainly for a sport instead of as a weapon, but in some cases it can come quite in handy. At the same time in age, her mother also worked with her to be able to do the average things in life such as writing and reading when she can and even some cooking.
Anything Else:
Last edited by Jessi Sanders on Wed Dec 21, 2011 12:57 am; edited 1 time in total